March 1, 2020 @ 9:00 am

-

12:30 pm
The Sweet Smell of Spring: Time to Make Maple Syrup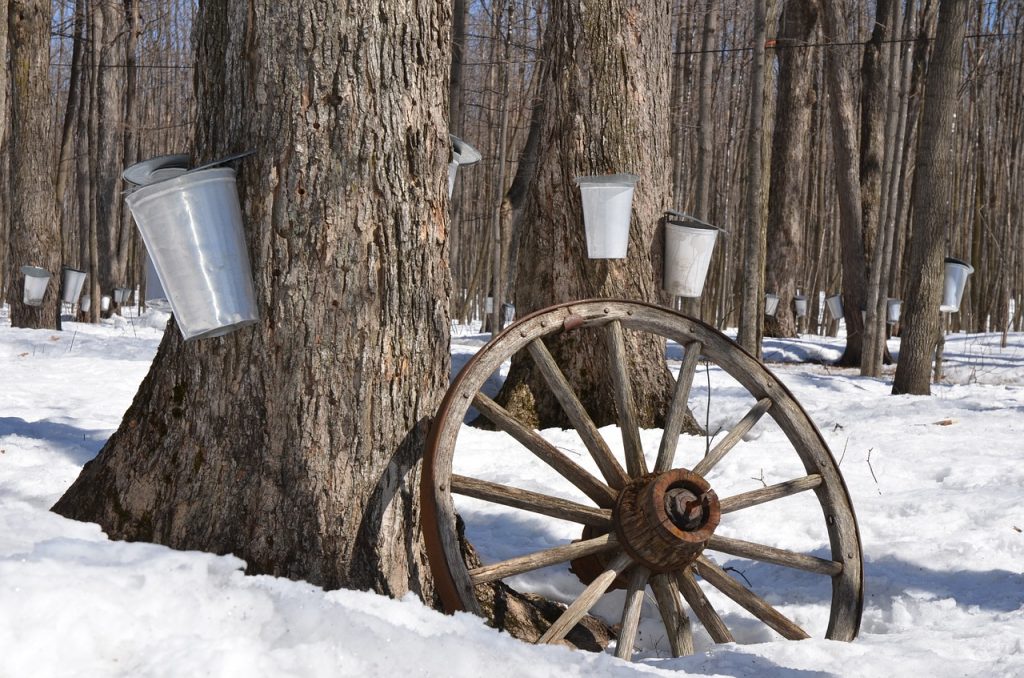 Our maple sugaring team will be boiling off sap, sending steam into the air, and offering samples to taste of both the finished product and the sap from the tree along with some other winter activities through March 7. Please remember that this is highly weather dependent; if the team is working to keep the fires going you will see a sign by the side of the road letting you know "it's on!"  Our Facebook page will also let you know what's happening. PLEASE CALL AHEAD FOR SPECIFIC TIMES.
We are planning to get the coal stove  in the schoolhouse going on one or two Saturdays,  and to experiment with how best to use it. This is not so much a demonstration, but a group effort to learn to use it and possibly form a group that gets together to cook on it occasionally.  If you are interested, please contact Judy Stone at [email protected] Farm, or by calling 203-457-0770.
Judy Stone and  Wendy Brown will share their experiences using the stove, and will  bring corn and squash grown at the Heritage Garden to cook.  Possible recipes are corn bread and soup from period cookbooks.  The stove will provide a warm and cozy place for those helping with the maple sugaring. You do not have to be an experienced cook to join in–learning is part of the fun, and in some ways most of us will be amateurs with this kind of cooking!
Event Navigation